Tour Groups
Come one, come all – a tour for the big and small! We welcome tour groups between 10 and 40 people. Our tour schedule follows the basic school year, Labor Day until summer break in June. Tours must be scheduled well in advance. If you would like to schedule a Portland tour to see how we do everything, please give us a ring (we suggest the first two weeks in September because dates fill up fast).
To schedule a Portland tour contact franz.tours@usbakery.com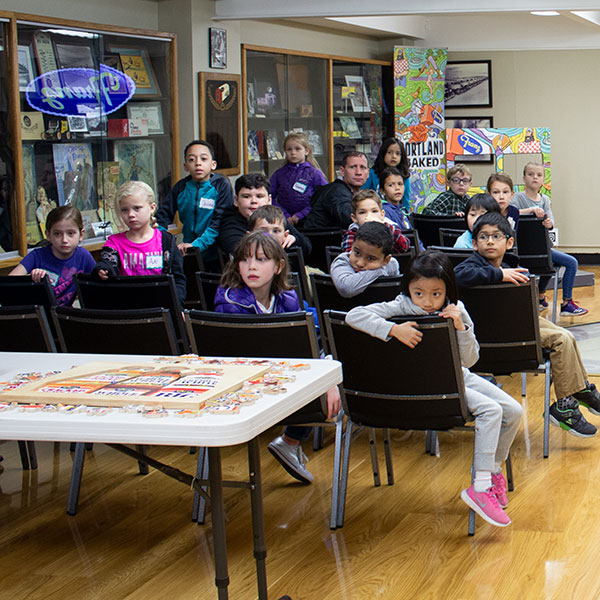 In The Classroom
Classroom presentations are also offered to schools in the greater Portland Metropolitan area for kindergarten through twelfth grade. This presentation lasts approximately half an hour and covers the history of our bakeries, wheat production and commercial bread production. Our Franz representative shares our own version of the "How It's Made Bakery" and bread dough for handling. A snack of bread and butter along with some surprises to take home are also included with this presentation.